Warm wooly dramedy by the great Georgian director Daneliya. If you liked Kin-Dza-Dza, you may also like this one.
Mimino / Мимино (1977)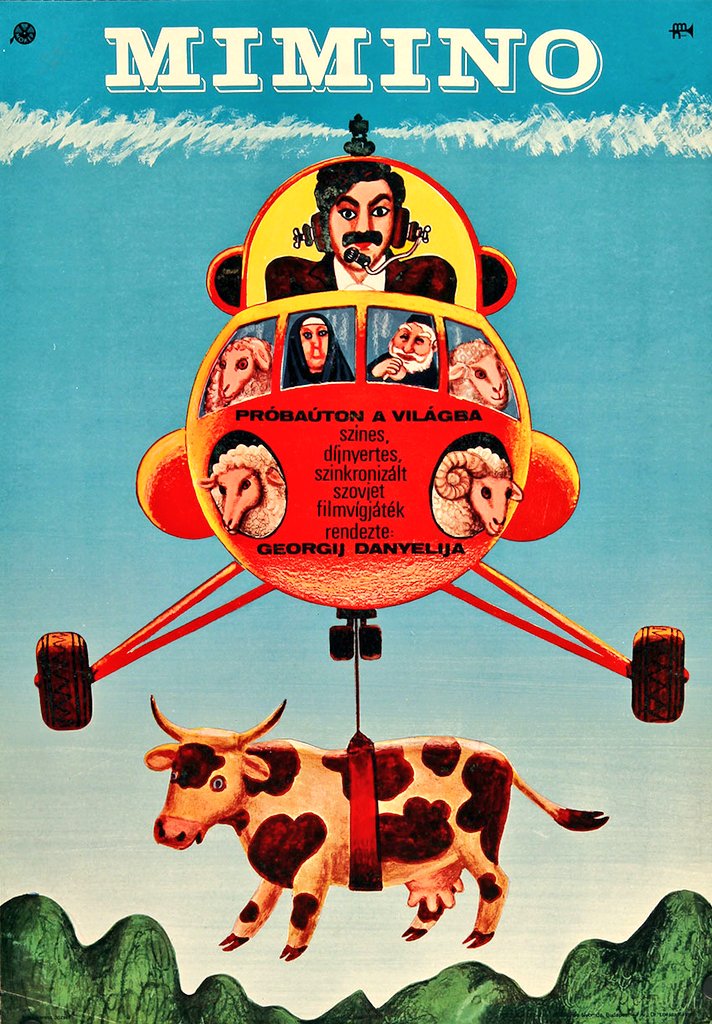 Genres/Tags: Comedy, Drama
iMDB Rating: 8.2 out of 10 (based on 5398 ratings)
Director: Georgiy Daneliya
Starring: Vakhtang Kikabidze, Mher Mkrtchyan, Elena Proklova
Video format: YouTube
Languages: Russian Audio, English subtitles
Description
Local Georgian pilot Mimino dreams of flying airplanes for major international airlines. To realize his aspirations, he goes to Moscow where he encounters a fellow comrade from the Caucasus, the Armenian Rubik. Many misadventures ensue.
Watch
or watch directly on YouTube.
♥ Previously on "Russian Movies Weekend"